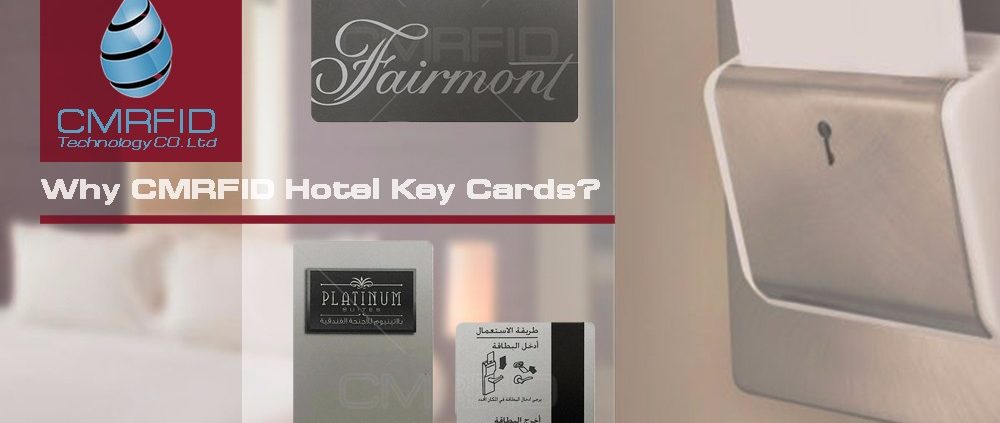 These days' lots of hotels and resorts are using Radio-Frequency Identification (RFID) technology to improve guests' experience during their stay. This added benefit is making waves in the hotel and leisure industry with more hotels and resorts following the suit.
Reliable room access with an RFID hotel key card is truly vital.
CMRFID is confident to provide all hotel cards in a various printing and chip format.
Nowadays, the most frequent used solution is contactless where you tap the room lock with your RFID hotel key card to unlock the hotel room door.
RFID card technology is becoming more and more popular in hotels, particularly as hotel guests continue to demand a better experience.
What is more RFID keycards can also be set up to allow guests to make purchases within the hotel or resort, making buying food or drinks easier than ever before. Using the RFID hotel key cards in this way can also assist hotel managers in tracking stock inventory, as stock levels are automatically updated when the card is used to make a purchase.
Hotels can also benefit from asset and also Laundry management by RFID. We in CMRFID have offered a number of solutions globally.
Hotel managers benefit from better stock monitoring solution and are able to arrange for a quick restock to avoid any potential shortages.
RFID plastic cards enhance the guest experience and enable the hotel to continually introduce new technology applications to further that positive experience. The chief among these ways is using RFID hotel key cards for ease of access to hotel rooms and hotel areas (such as spa or gym), making the guest's visit go more comfortable. Using RFID room key cards as payment cards is another great solution to enhance the guest experience, helping to associate all guest needs with a single hotel key card or a wristband.
RFID key cards are a tremendous asset for the hotel industry, presenting a whole range of new opportunities to better guest experience during a hotel stay, making for happier guests.
One RFID plastic card, many uses. Where can RFID cards and wristbands take you? Get in touch to find out more about produced by CMRFID.
http://en.cmrfid.org/wp-content/uploads/2018/07/WhatsApp-Image-2018-07-31-at-12.54.13.jpeg
668
1000
cmadmin
http://en.cmrfid.org/wp-content/uploads/2019/07/Logo-1.png
cmadmin
2018-07-31 08:32:32
2018-07-31 08:32:32
Why CMRFID Hotel Key Cards