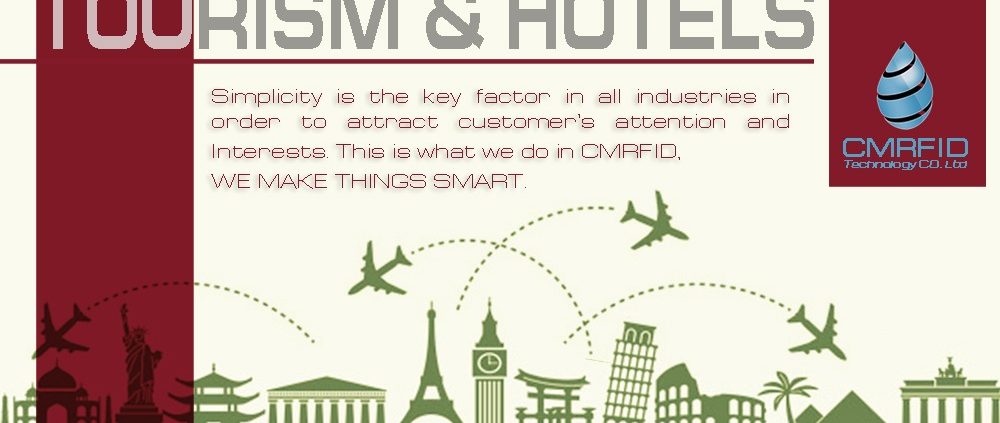 RFID implementation in tourism industry are remarkable factor in increasing the efficiency of marketing, improving the quality of services and offering a new experience to the customers. Up to now, RFID has been most often used by stakeholders representing hotels, fun parks and industrial laundries.
CMRFID products and solution as a useful tool to locate and inventory goods such as towels, bedding, guests' luggage and drinks. Time is an important factor in hospitality and comfort of tourists and installation of RFID readers and antennas shortened the queues to hotel reception, terminals and to touristic attractions (e.g. river cruise).
This technology allows for contactless access system to hotel rooms. RFID technology used in wristbands is an opportunity facilitate payments, without using money or credit cards. One has only to put wristband next to antenna and pre-paid account will be surcharged with the appropriate amount of money.
CMRFID products has increased the security level by helping in locating guests during transatlantic cruises, in fun parks or in skiing resorts.
Simplicity is the key factor in all industries in order to attract customer's attention and Interests. This is what we do in CMRFID, we make things SMART.
http://en.cmrfid.org/wp-content/uploads/2019/03/TOURISM-AND-HOTELS.jpeg
668
1000
cmadmin
http://en.cmrfid.org/wp-content/uploads/2019/07/Logo-1.png
cmadmin
2019-03-07 12:26:46
2019-03-07 12:26:49
TOURISM AND HOTELS